Lufthansa will start charging extra to reserve preferred seats in business class onboard its new 777 jets. The German carrier calls this an innovative upgrade. I tend to agree…somewhat.
Speaking to the Australian Business Traveler, Harry Hohmeister Chief Commercial Officer of the Lufthansa Group, said:
It's not just one business class anymore. Within the [Boeing 777X] business class cabin, you can upgrade yourself to an even better product than just standard business class… it's a real jump forward in terms of convenience, and in terms of product selection.
Sounds like unbundling to me! But Hohmeister insists:
It's not unbundling, it's upgrading.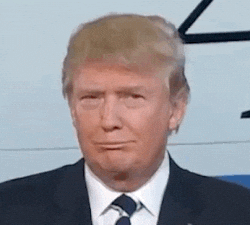 My first reaction was one of incredulity and agreement with One Mile at a Time that charging for a business class seat is not an upgrade.
But the more I thought about it, the more I think the move just makes sense…and is fair. The new business cabin will have some seats with longer beds and more room. Throne seats, like the one pictured above, will have a lot of extra room. Some beds will apparently stretch to 7′ 3″. That creates quite a difference in product within the same cabin.
Hohmeister explains:
The challenge for us, is how do we present this to the customer. This is what we are working on, because we do not want to sell just a standard business class. For example, having a 220cm bed (as an upsell) is of course a selling argument, especially for (taller) guys like me."

We have to make clear in the market that we are not disrupting the (existing business class) product, but developing it to a better quality standard … to give the customer the best selection for themselves in terms of individualization.
That's still a lot of spin.  But it is hardly an unprecedented move: SWISS already charges for its roomier business class seats and British Airways charges for all business class seats. The throne seats on SWISS are much better in terms of privacy. Who can blame an airline for taking advantage of this to make a few extra bucks? It's not like the "standard" business class seats are bad. In fact, every business class seat on the Lufthansa 777 will be a big upgrade over the current business class seats offered on the rest of the fleet.
CONCLUSION
I don't blame Lufthansa for charging a bit more for its new longer, roomier business class seats. It's not a trend I like, but it is hardly surprising and is not so absurd like British Airways charging for all advance seat assignments in business class.
> Read More: Lufthansa Affirms Commitment To First Class, Hints At Private Suite